NSG East was part of a Secondary school in Northampton. The site closed down on Tuesday 22nd July 2008 when the school decided to move both sites together, The east site was built to take the younger age group of girl between twelve and fifteen, NSG is a specialist performing arts school with both situated in Parklands, Northampton.
As you can see since closure the school has been left open to vandalism, damage and graffiti. Anything of any value whatsoever has been removed from the building including most of the interior roofing, there has also been signs of party's and drug use inside the building with beer cans and bottles of spirits in most corridors. Also, most of the building has been flooded by a fire hose which has been left to run.. Areas of flooding include the Gym, Drama studio and the staff area. All of the Gym equipment still remains including Ropes, Ladder, Poles and side climbers. The odd hockey stick was lying around but most sport equipment has been stolen.
Most of the classwork in the school has been left behind, there are also other things such as folders and notes and the odd love letter left around the building mainly in the classrooms, there was also a register and memos to cleaners and staff. The staffroom area was completely empty accept for a teachers desk, kettle and lost property box with lost clothing.


The outside area contains a football/basketball cage and playground. The surrounding area of the school consists of a large field, park and a housing estate, there was very little security at the site, there is a standard school fence around the site however the gates are left wide open for people to access which is probably down to the amount of damage on site.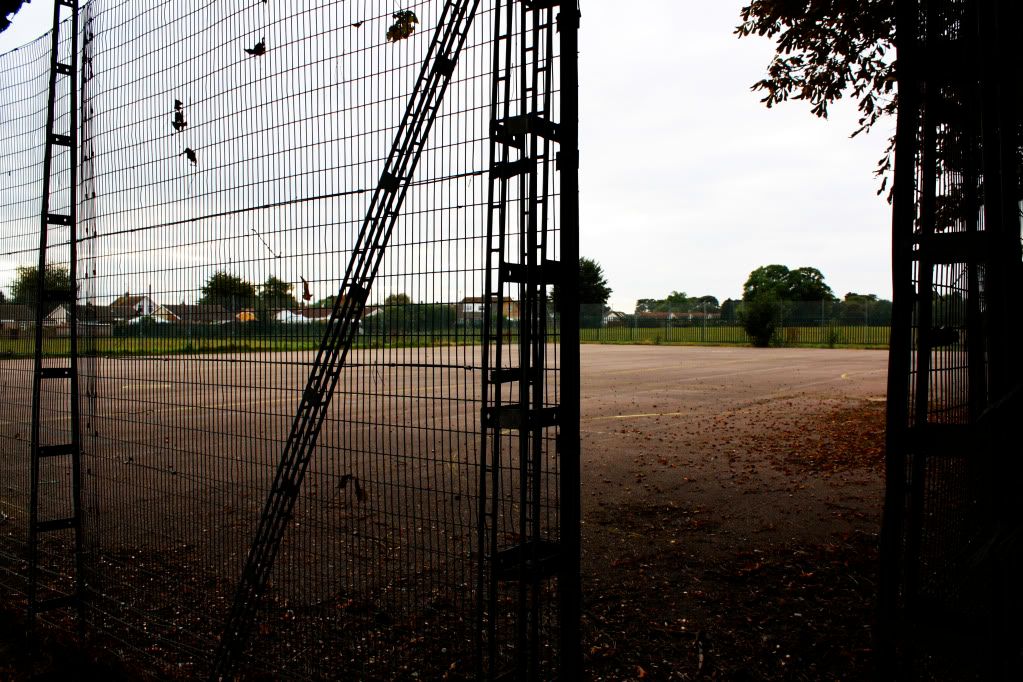 TO SEE THE COLLECTION OF PHOTOS PLEASE CLICK HERE